Top 4 Benefits Of Ladies Paddle Wetsuits
Posted by Admin on August, 30, 2021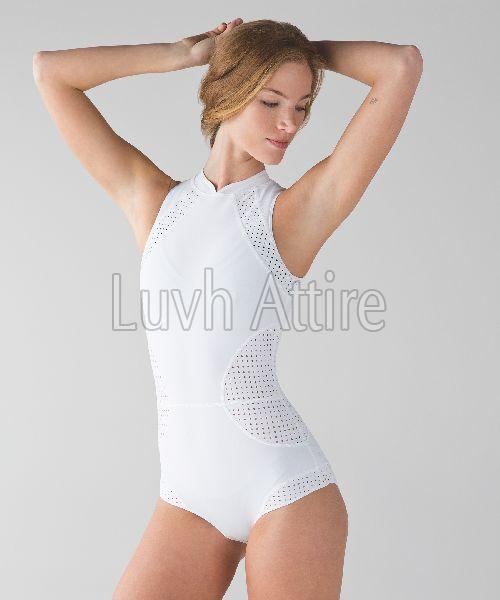 Paddle wetsuits are suits that retain the body warm and keep the body comfortable during paddling or surfing. These suits are designed in such a way that it allows a small amount of water in, and keep warm and protect from cold. The smooth layer of the women's wetsuit is designed to restricting scratching and also prevents rashes on your skin. Ladies Paddle wetsuits are in high demand and can be found in multiple styles, thickness, etc. A wetsuit gives the freedom to select the right one for water conditions. There are several Ladies Paddle Wetsuits Supplier are selling ladies paddle wetsuits online and offline in the market.
However, the human body can withstand lower temperature up to a certain extent, and beyond which required wetsuits that keep the body warm and protected from cold. These suits are necessary to wear while in water as they will keep buoyancy that reduces the amount of energy you require while exerting to keep yourself afloat. Therefore, these wetsuits help keep you back in swimming easier even you are in a sticky situation.

These Ladies Paddle wetsuits have huge demand globally. Many ladies paddle wetsuits exporter in Australia is fulfilling the demand for such wetsuits at affordable prices. A popular brand for women's wetsuits are:
-O'Neill
-Scubapro
-Billabong
-Scavengers
-Rip curl

However, certain standards to select before buying best ladies paddle wetsuits:
Look out for nylon or soft fabric
The most important basis for selecting ladies paddle wetsuits is to look for nylon or soft fabric that stops the Neoprene from rubbing and scratching your body. This will provide comfortable wear and keeps the body warm. This fabric makes best for swimming underwater. Nylon fabric gets easily washable and removes the shrinking of such fabric.

The thick layer of Neoprene
Another point to select the paddle wetsuits is to look for the thick layer of neoprene that contains heat-reflecting materials like titanium, copper, silver, aluminium. This material will provide heat to the body in colder water. Ladies Paddle Wetsuits Exporter in Australia is supplying the best quality wetsuits for women at affordable prices.

Thin Layer of heat-reflecting material
This thin layer of Neoprene contains bubbles of nitrogen that traps warm air and prevent it from leaving into water. This is one of the vital element of wetsuits. Apart from all colours and sizes, the thin layer of neoprene is vital to point to select the wetsuit for ladies.

Durable outer finishing
These paddle wetsuits are durable and are best for outer finishing. Due to its durability, it lasts for a longer period and can be used for various events. These paddle wetsuits are skin fit and are available in cotton fabric. The right size of selection will preserve the wetsuit for a longer period.

The mistake to be avoided while purchasing a ladies paddle wetsuit is to look for the correct size and well-fitted wetsuit otherwise it will not be comfortable and will restrict movement underwater. Another mistake to avoid is to select a too big wetsuit for a woman. A large wetsuit will allow the water and leakage system will not to work correctly.

The most important thing to keep in mind is that wetsuit must fit the ladies otherwise while swimming will create problems for them. A good way to test a wetsuit is to search for stretching after putting on the body. If you feel no restriction for movement of body parts will help you to swim properly. These wetsuits are available with a back or chest zipper. These types of wetsuit do not make many differences. However, chest zippers are manufactured with less restriction but are available at higher prices with variety in size and colour.

Weather also plays a vital time in purchasing a wetsuit, and in winter the wetsuit will be thicker, and in summer it will be thinner. It is also observed that more stretchable wetsuits are best for swimming and it also provides high-quality protection. The price of wetsuits varies from size to size and also with thickness. The wetsuit with higher thickness, the price also increases and lower thickness has low prices. It is also advised not to wear anything below the wetsuit if you are going underwater. To keep the wetsuit in the best position rinse after use and dry it overnight will prevent shrinking and also stretches and reduces comfort. So if you are planning to buy then purchase it from verified suppliers.
This entry was posted on August, 30, 2021 at 10 : 35 am and is filed under fashion. You can follow any responses to this entry through the RSS 2.0 feed. You can leave a response from your own site.