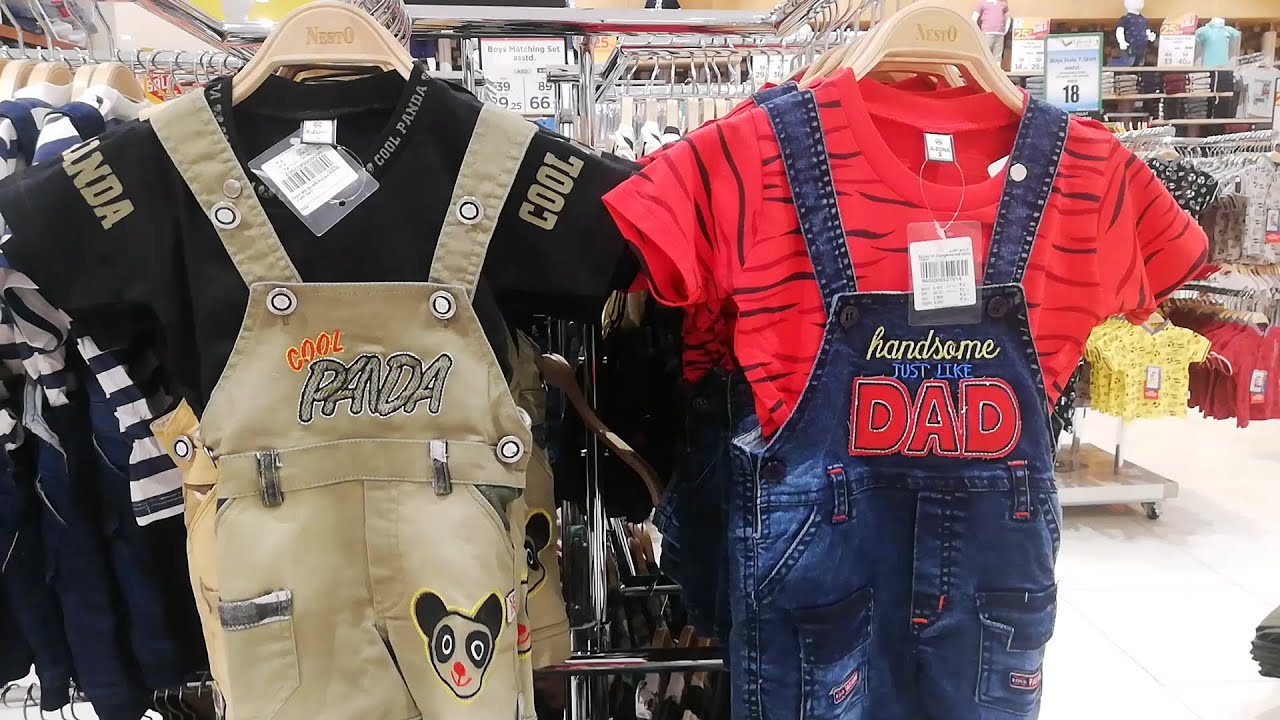 Congratulations! You will give birth to a child. The most priceless present you will ever receive is this child. You can't wait to begin nesting, put together the first outfit, and collect the nicest items for this new life's first clothing.
When purchasing baby clothing from
Boys Rompers Supplier in West Bengal
, you want to be sure that your child will feel at ease. Additionally, you want the infant to feel stylish and comfortable in every piece of clothing you choose to dress them in.
We have compiled the top 6 things to think about when shopping for baby clothes to make the experience more joyful. We want to make sure you have all the information you need to create the first baby wardrobe for the child who will become the love of your life.


Fabric:


Think of the adorable new addition to your family. As a result of the overwhelming amount of attractiveness, your initial instinct is to dress your adorable newborn girl or baby boy in funky, stylish, bright, and occasionally expensive clothing. These adorable costumes can occasionally cost more than just money, as some newborns begin to develop rashes and other skin problems. The fabric of the clothing is frequently to blame.


Because they can't absorb moisture and can't control a baby's body temperature, baby garments composed of fabrics like nylon and polyester may make skin sensitive and uncomfortable.


Safety:


Safety is a priority when purchasing baby apparel, yet busy parents and families frequently forget about it. Millions of infant clothing are recalled each year for not upholding safety requirements. Therefore, it is essential to get infant clothing that doesn't pose a safety risk.


Avoid purchasing any infant apparel with embellishments like bows, buttons, flowers, or hooks since they pose a risk of choking. If decorations are required, they should be securely fastened. Additionally, stay away from choosing clothing with drawstrings and pants because they present a risk of strangling.


Size:


When you purchase a precious baby outfit only to discover it is too small, it is disappointing and time- and effort-consuming to exchange it. Make sure the baby's clothing is properly tailored. The baby can move around freely and comfortably when they are the right size. Babies develop at an astoundingly rapid rate, so when you are making purchases, make sure to consider this.


Style & Functionality:


When selecting infant apparel, you should consider its use. Since babies would be napping for the majority of the day, choose something cosy, such as a kimono bodysuit, onesies, sleep sack, baby footies, or a robe. Again, choose outfits that are simple to put on and take off.


Cost:


Also, take clothing utility into account. Avoid the urge to buy adorable sailor dresses if the baby would gain more from bodysuits. In a similar vein, avoid spending excessive amounts of money on extravagant party outfits for your child that they will hardly ever wear. For important occasions, just one or two sets are required. Limit the quantity of newborn-sized clothes you provide newborns since, as we have discussed, they grow quickly.


You can use the tips and reminders to guide your decision-making as you consider all the aforementioned considerations. Do it before choosing the ideal outfit from Boys Rompers Supplier in West Bengal, for this wonderful addition to your life.
Consider the season and the area's environment while purchasing baby apparel. Think ahead and get attire that is suited for the season. Given that you would only wear winter clothing for two to three months, you might want to think about buying something appropriate for spring if you are purchasing it in January.