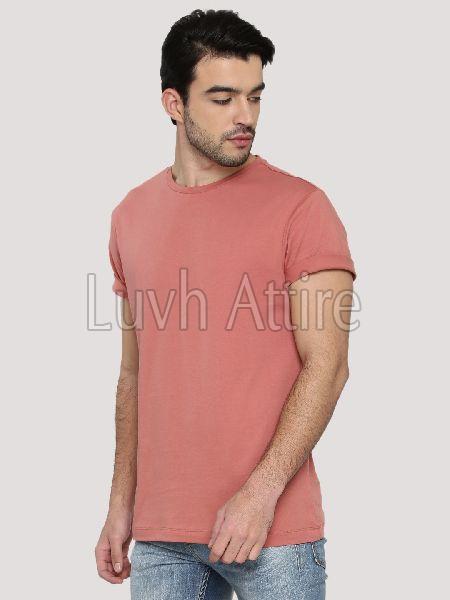 In this modern era, men are more inclined towards fashion because no matter what the purpose is you can always count on the designs and styles of the latest types of clothing that hold the potential to keep the attire cool and composed like never before. A t-shirt is one such apparel that can be chosen to wear without giving a second thought. T Shirts are usually made up of a light, inexpensive fabric, are easy to clean and considered as an evergreen fashion for the conscious guy. Wearing a trendy t-shirt with jeans brings out the best in men and gives a flattering look and that's why they love to wear t-shirts as casual wear.

However, every man is now more concerned about what kind of t-shirt style they carry themselves to stand apart from the basic fashion trend. Men's T shirts are available in the market in a variety of colours, styles, eye-catching designs and fit available that gives you a fabulous look and for this reason most of the youngsters choose to keep a good collection of t-shirts in their cupboard.

The type of T-shirt you choose is what speaks the most about your personality. Here are some key points to be considered before buying a T-shirt-

Choice of fabric: Fabric of the T-shirt determines its cost and longevity. Cotton, Polyester and rayon are some common fabrics. Cotton is the most popular fabric among all and one should choose which provides the best comfort.

Don't forget about the Fit: It is one of the most important things to consider which depends totally on the type of body you have. A perfect tee is supposed to give a perfect fitting.

Sleeves and Length: T-shirts with half sleeves should definitely not exceed the biceps and the length should lie at the belt because t-shirts are not meant to be tucked.

Neckline: It is a very crucial aspect to be considered specially for collarless t-shirts. For those who have sharp jawlines can go for a round neck and V neck works wonders for those who have an angular jawline.

Types of Men's T-shirts

Basic T-shirts: Solid and plain T-shirts are best for those who want to look simple and clean. This type of T-shirt never goes out of fashion and style and has a huge fan base for men of every age.

Polo T-shirts: These collar T-shirts with buttons are the most trendy ones which are popular among golfer's which adds a sense of formality to the casual look. These are suitable for those who have lean body type.

Henley T-shirts: These are the collarless T-shirts with buttons that look great with jeans, chinos and even sweatpants. They can be worn on semi-formal events as well.

V-Neck T-shirts: This is the latest trend which has a huge craze among the fitness freaks who want to show off their abs and biceps with the body hugging fit of V neck T-shirt.

Striped T-shirts: This type of evergreen T-shirt looks classy on every man and easily available in different neck styles. Whether it is vertical stripes or horizontal, it goes well with jeans.

Graphic T-shirts: Every man should have at least one pair of this type versatile tee with interesting slogans, prints, patterns, designs and images. These t-shirts are perfect for casual looks and even for beaches too.

Men's T-shirts are one of the versatile casual wear which have a unique way of expressing fashion. These T-shirts are highly demanded by the leading brands and showrooms all over the world. In order to suffice this sprouting demand of the market, there are many suppliers of Men's T-shirts. Owning to the Men's T-shirts supplier in Kolkata, there are endless options available for you to choose from.

Some of the virtues of the providers of Men's t-shirts are as follows-

They are associated with the authentic vendors, who use only premium grade fabric, colors, dyes and sophisticated techniques to design the best range of garments.

The associated vendors have a team of highly skilled professional designers and tailors for crafting these fashionable range of T-shirts.

Men's T-shirts offered by them are in complete compliance with the contemporary trends in the market.

These supplies offer the merchandise in various captivating colors, designs, elegant styles, and patterns, to gratify the variegated tastes and preferences of the clients.

The t-shirts offered by them are packed with the amazing features like soft fabric, seamless finish, breathability, top quality stitching, shrink resistance, wrinkle-free, colorfastness, comfortable fitting, and longevity .

They offer a wide range of Men's T-shirts in the market at cost effective rates.

Hence, it can be stated the most promising and all-time favorite t-shirts take the most important place in the wardrobe of every man. There is nothing more comfortable and stylish than a t-shirt that can be picked according to your fashion sense and preferences.


This entry was posted on May, 12, 2021 at 11 : 10 am and is filed under fashion. You can follow any responses to this entry through the RSS 2.0 feed. You can leave a response from your own site.